Purple American Made Face Masks (Box of 50) - Made in the USA 🇺🇸
$38.99 $49.99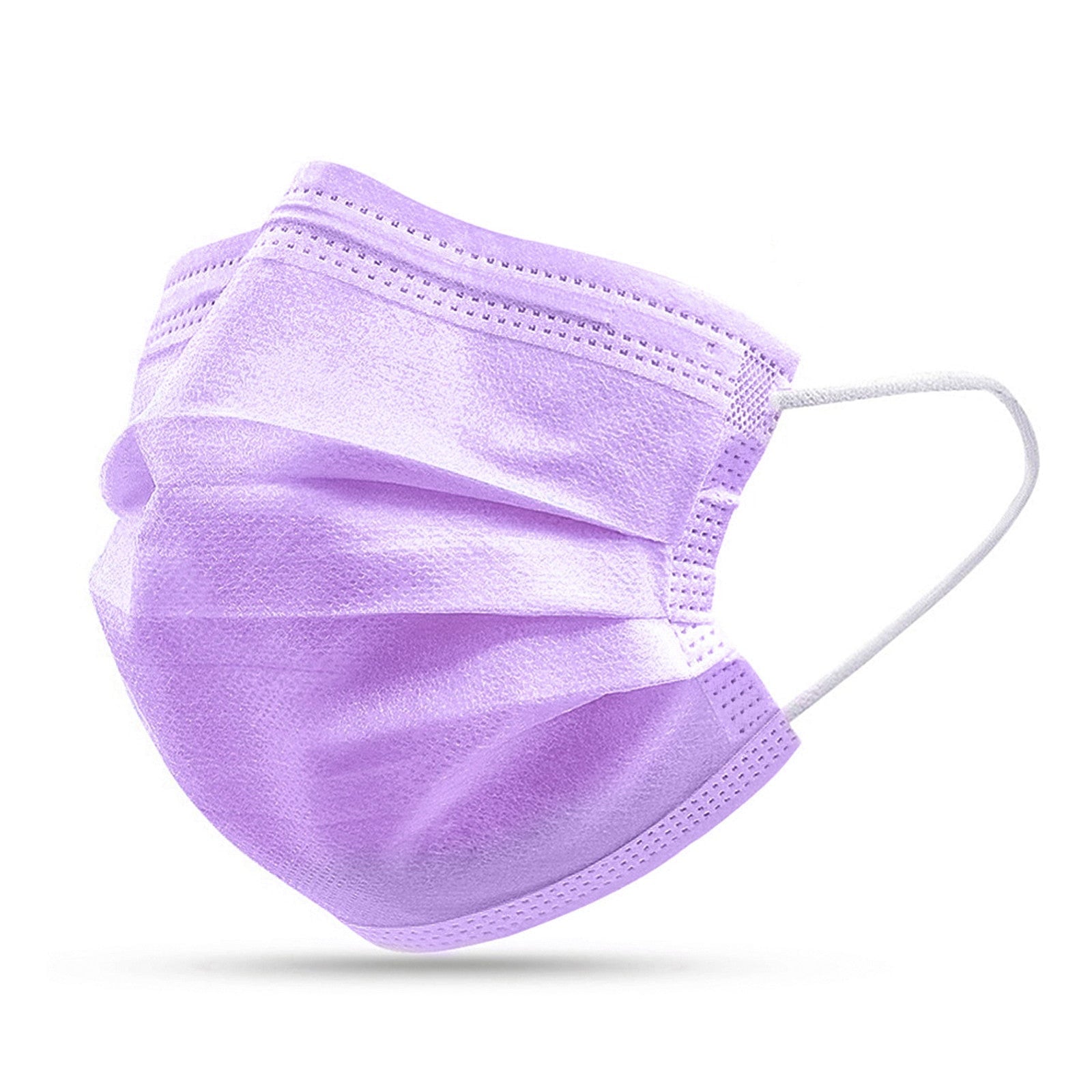 *FSA/HSA ELIGIBLE - This item can be purchased with an FSA or HSA card. 
Looking for face masks that are ACTUALLY made in the USA, in stock and ship from the USA? 🇺🇸
Protect yourself from dust, pollen, smoke and other unseen airborne substances with our disposable face guard covers. Great for general use, travel or outdoor work applications.  NOW ON SALE FOR A LIMITED TIME!
Universal Design - Fits nearly any face size with a stretchy elastic ear loop and adjustable embedded nose clip. The face cover is built to cover the nose, mouth and chin all while providing a soft and comfortable experience
Daily Use - Guard against unseen airborne substances, each disposable face guard unit is great for filtering out:

 

dust, pollen, smoke, air pollution and Bacterial filtration efficiency (BFE) ≥ 95%.

Wide Application - Great for gardening work, industrial produce work, pet grooming, nail salon, kitchen, cleaning work, travel, shopping, kitchen and more!
Box includes 50 Purple USA Made Face Masks
* PLEASE NOTE: We are making very little profit on the sale of these masks. Our main goal is to provide you the public access to face masks that are IN STOCK AND SHIPPED FROM THE USA. There have been many non reputable websites that are selling masks that take months to deliver (mainly drop shipped from China). We can assure you that these masks are IN STOCK AND WILL SHIP OUT RIGHT AWAY.
The sale of these masks also help keep our employees employed (with the potential of adding employment) and with every order, masks will be donated to a homeless shelter in the South Florida area. 
Looking for medical masks in large quantities? Please email wholesale@dreamhug.com for more information.